Company Name
Contact Info
Location

BATIPEN MAKİNA İTH.İHR.SAN VE TİC. LTD.ŞTİ.

çukurcaköy mah. 4. çukur sokak no:1 Osmangazi bursa / OSMANGAZİ / BURSA / TÜRKİYE

Hall: 9

Stand: 909C

Product Groups

PVC Profile and Profile Processing Companies
Manual, Automatic and Computer Controlled Profile Window Production Machines
PVC Corner Welding and Cleaning Machines, Robot CNC Lines
Cutting and Profile Processing Machines
Milling Cutter, Polishing, Boring Machines
Company Info

Products

Represented Companies

Company Brands
Batıpen Machines has been established in 2004. With its sound infrastructure, making efficient use of national industry resources as well as Turkish engineering and labor forces, Batipen has become one of the most respectful brand in the sector in a very short time and keeps its position in Turkey since then.We are proud to keep our manufacturing in line with customer satisfaction and expectations. We are working with the enthusiasm like in the first day and do not compromise from our brand image and quality. Batipen operates at a modern manufacturing plant covering 2000m² located in Bursa. Qualified employees work to produce the best machinery and provide the best service for maximum customer satisfaction. The well trained sales team and technicians are always available to answer any queries that may come from customers regarding investment Using high quality materials in every aspect of production, investing in RD, and experience in fulfilling customer needs resulted in manufacturing high quality, state of the art machinery at affordable prices. Even at crisis times both local and worldwide, Batipen has never made a concession o its quality production principles. The high quality of Batipen gained its name recognition and ensured it to be a well-known brand also beyond Turkey. Today, Batipen, provides on technical service all over the world. As BatıPen MachineryBy keeping our standards high, providing premium quality service, targeting the highest level of customer satisfaction, respecting our customers time and rights we aspire to increase the quality of services in the PVC industry, our philosophy is #8220;Our customers are our business partners.#8221; OUR GOAL is to COMPETITION WITH QUALITY. QUALITY IS NEVER AN ACCIDENT

DOUBLE HEAD CUTTING TOP TOUCH SCREEN
#8226; Designed for professional usage #8226; Cutting operations of PVC profiles and plastic metarials on specific angles
PRODUCT DESCRIPTION:
#8226; 22,5º - 0º -22,5º manually location pin #8226; Special spot curve for the cutting angles #8226; Angular (45º -90º ) - vertical ( 15º -22,5º , 5º -30º , 45º -90º ) #8226; Adjustable feed rate for the saw #8226; Pneumatic clamping system #8226; Automatic cutting between the angles 45º - 90º - 45º #8226; Supplied with carbide tipped 450mm saw blade #8226; Working under the control of TOUCH SCREEN System which provides more efficient operations .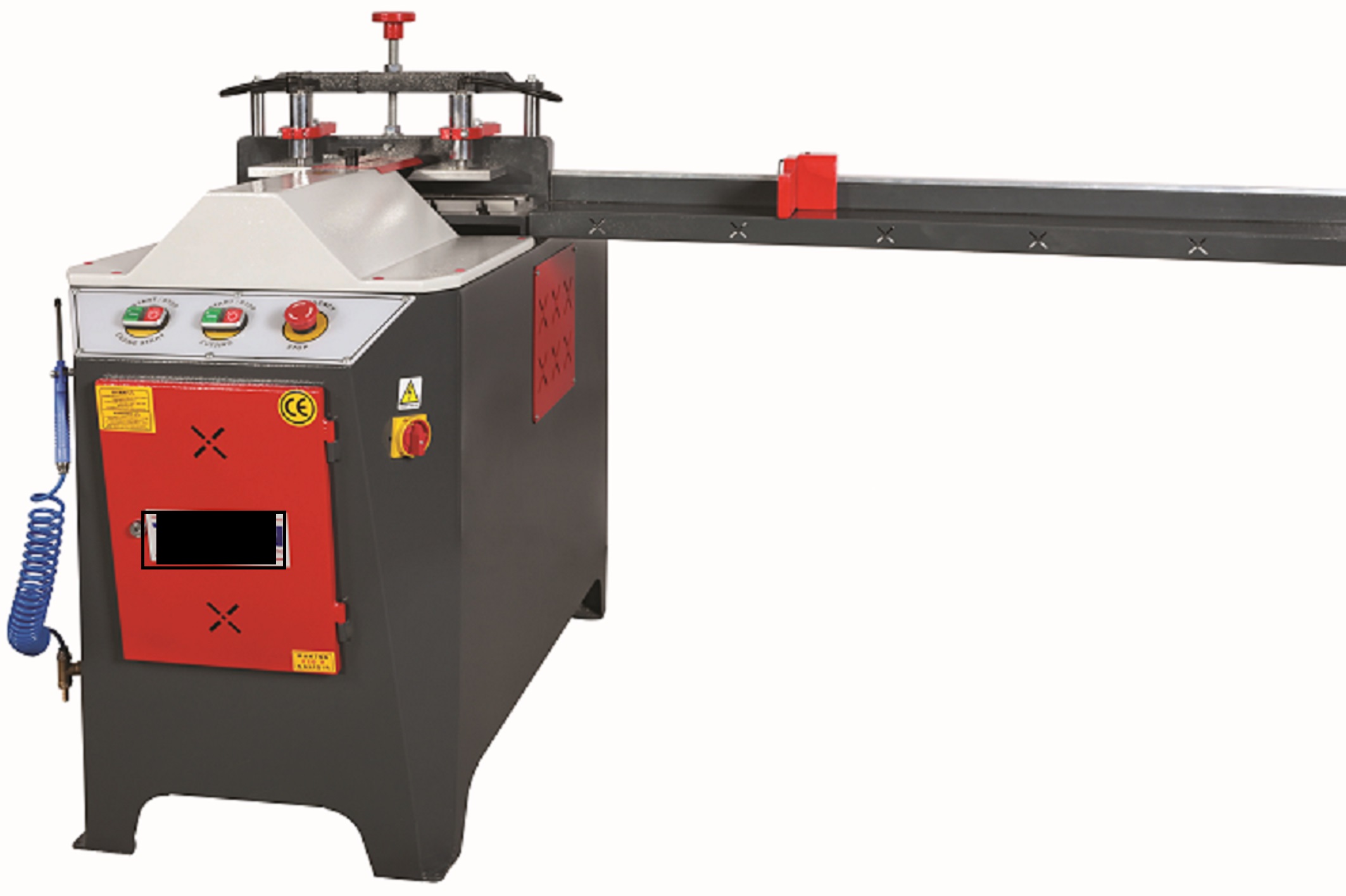 LATH CUTTING MACHINE
#8226; Designed for professional usage
PRODUCT DESCRIPTION:
#8226; Cutting glazing beads at 45º #8226; For a stable and precise cutting, horizontal feed rate can be adjustable #8226; Pneumatic clamping system #8226; Two way working saws makes efficiency of time and energy

DOUBLE CORNER WELDING MACHINE TOUCH SCREEN CLAY
Double corner PVC profiles are designed to make resources
PRODUCT DESCRIPTION:
Profile types for different temperature,time and resource allows you to adjust pressure.The heating plate temperature of the screen automatically is displayed on the screen.Heating unit features a thermostatic control scheme.(PID)Sled source moving head on the liner the right moves.Are fixed automatically with the right head air moving.Fully automatic controlled.Maximum source strength.On one side, 90° to the ability source is available.Have the opportunity to work individually single head.The maximum length of 6000mm profile welded.The upper piston has the possibility of compression.Support arms for long profiles are available.0.2 mm thin the capacity of the resource.On the touch panel calculator,such as Notepad features are available.There is the possibility of displaying the amount of made to the log on screen.WEST pen is equipped with a machine-specific designs.Safe against accidents
No represented companies found.