Company Name
Contact Info
Location

ASAŞ ALÜMİNYUM SANAYİ VE TİCARET A.Ş.

Rüzgarlı Bahçe Mah. Kumlu Sok. No: 2 Asaş İş Merkezi 34810 Kavacık / Beykoz / İSTANBUL / TÜRKİYE

Hall: 8

Stand: 821

Product Groups

PVC Profile and Profile Processing Companies
Aluminum Profile and Profile Processing Companies
Shutter Panels Louver Motors Shutters Rails
Curtain Wall Pannels
Aluminum Profile Tube Bar Composite Plate and Ignot
Company Info

Products

Represented Companies

Company Brands
Founded in Gebze in 1990, ASAŞ is one of the most remarkable industrial enterprises in Turkey with its 5 state-of-the-art production facilities in Akyazı, Sakarya region and over 2400 employees and export to over 90 countries. Based on its stable financial growth trend since its establishment in 1990, Asaş was listed No 63 out of Top 100 companies in İSO 500 Turkey in 2020 and became one of the leading manufacturers in Europe. ASAS generates solutions and adds value to all sectors where it operates, thanks to its innovative products, technology, R&D Center which is a first in its sector, andits services. ASAŞ provides services for its clients at its Aluminium Profile, Composite Panel, Aluminium Flat Rolled Product, PVC Profile and Roller Shutter production facilities which are located in a total of 923.000 m² area, of which 300.000 m² is enclosed, in Akyazı and Karapürçek complex. Production capacities in our integrated facilities Aluminium Billet 90.000 tons/year, Aluminium Profile 75.000 tons/year, Anodized Profile 40.000 tons/year, Powder Coated Profile 24.000 tons/year, Aluminium Flat Rolled Products Casting 150.000 tons/year, Rolling pin 140.000 tons/year, Folio 60.000 tons/year, Dyed Plate 45.000 tons/year, Aluminium Composite Panel 7.500.000 m²/year (end of 2017 10.000.000 m²/year), PVC Profile production 35.000 tons/year, Lamella Roller Shutter 30.000.000 linear meters/year. As ASAŞ, we serve many sectors such as construction, automotive, railway, commercial vehicles, energy, packaging, consumer products and maritime. We produce finished and semi-finished products to meet our customers needs in their own projects. Besides this, we enrich our knowledge in the field of production with design & product development studies and offer our products that we produce with our own brand to the market. Aluminium architectural systems (door, window and curtain wall systems), aluminum composite panels, u-PVC door and window systems, aluminum design products (aluminum flag and lighting poles, aluminum furniture etc), roller shutter systems, garage doors and motor control systems are product groups that we sell with our own brand. Believing that not only science but also art makes contribution to the development of societies, ASAŞ decided to found ASAŞSANAT in 2015 to further improve its support in art. ASAŞSANAT operates as a learning+ sharing+ designing+ production platform that brings art and design students together with academics and professionals. Asaş aims to revive the change created by art in societies as well as the skill of having different point of view in its own organization by courses and seminars for the spouses and children of its employees, at the Art Workshop to be constructed in Akyazı/Sakarya Region. Additionally, in line with its social responsibility activities, another target of ASAŞ is, to develop projects that will enable our handicapped friends to create art works in parallel to corporate social responsibility activities.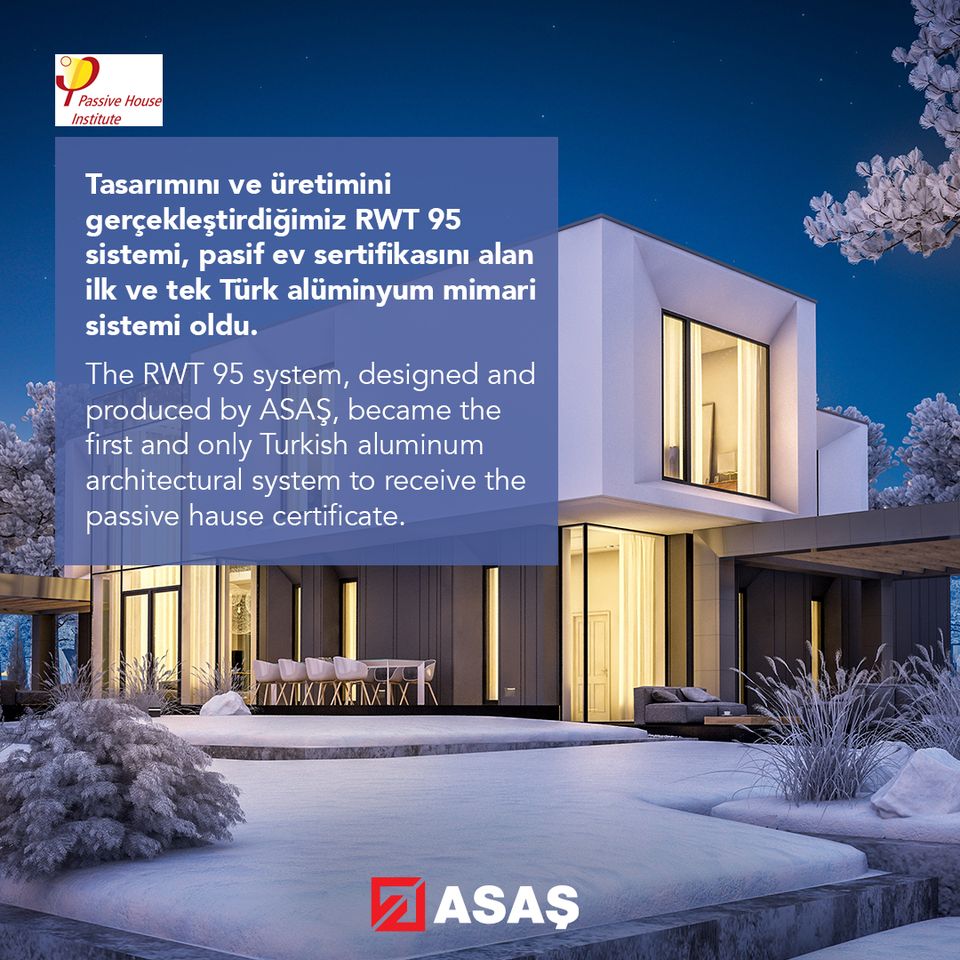 RWT95
High Insulated Window System
PRODUCT DESCRIPTION:
RWT95 is an insulated aluminum window system that provides cozy living spaces in challenging climates for ASAŞ consumers with special insulation materials and with its precious high insulation performance, has been awarded with the Passive House certification. Thanks to the use of the same fittings and consumables as other window systems designed by ASAŞ, it provides production and stock efficiency for manufacturers.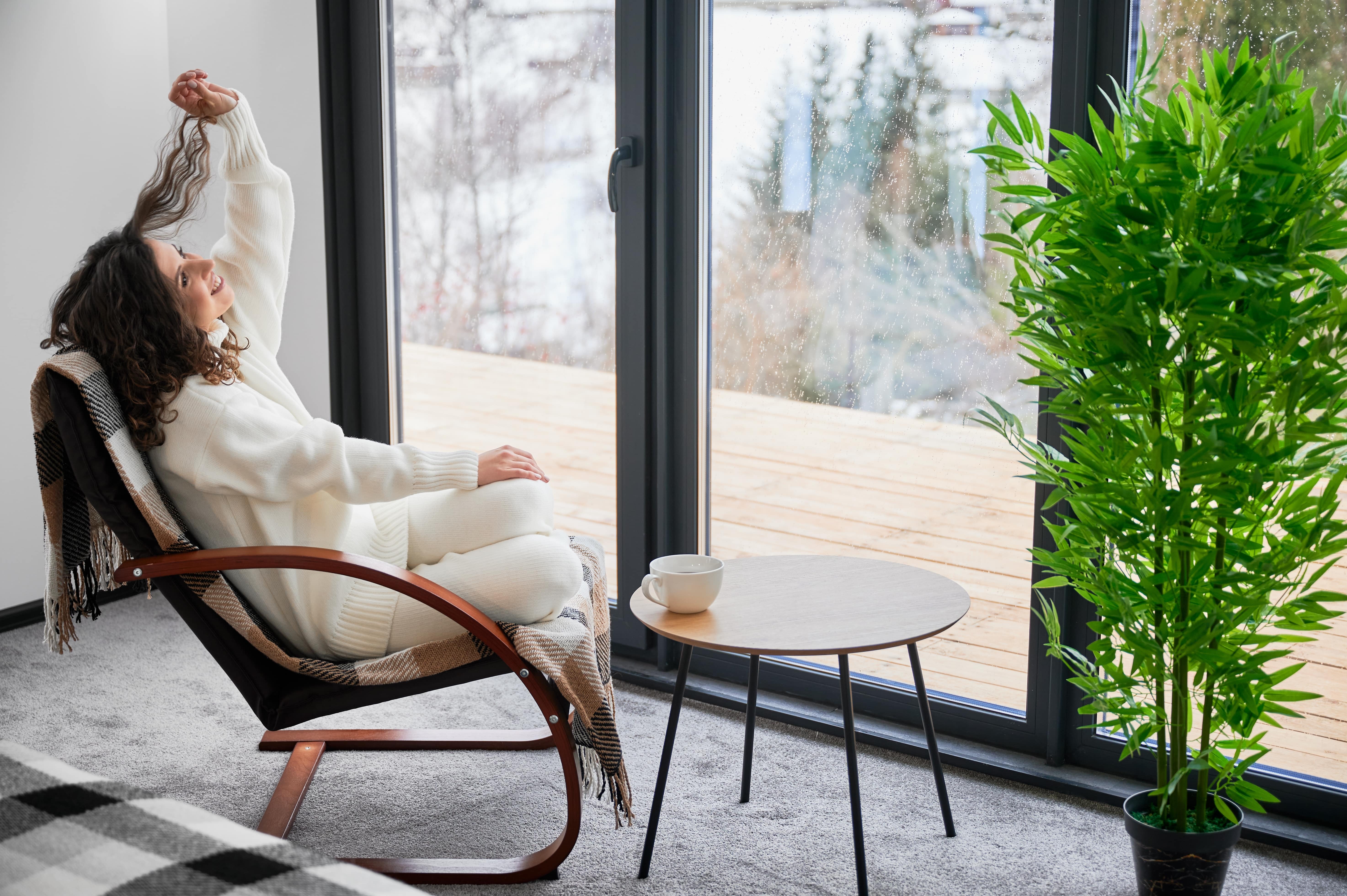 RST162
Lift & Slide System
PRODUCT DESCRIPTION:
RST162 is suitable for implementation for multi-storey buildings and harsh weather conditions with its high air tightness, water tightness and wind load performances. With its lift-and-slide system feature, it allows the use of wings of large sizes and weights up to 400 kgs.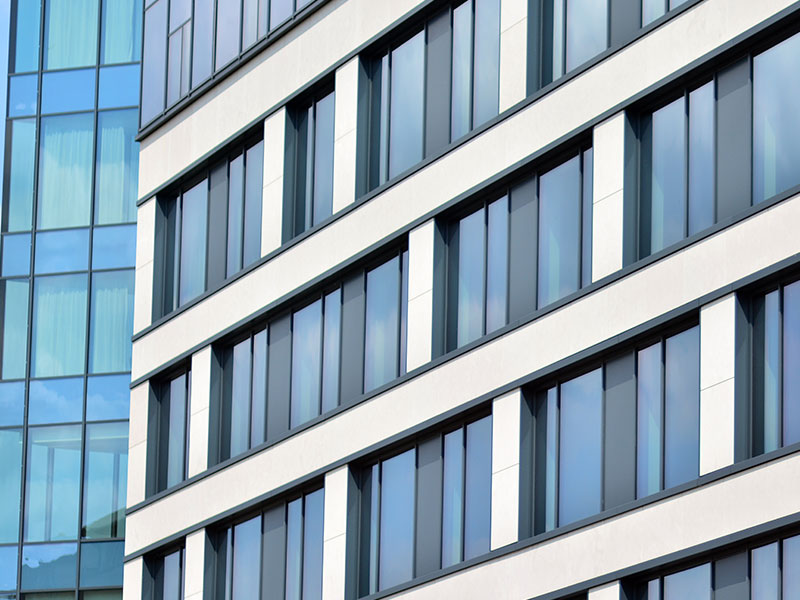 PRODUCT DESCRIPTION:
RWT 75 is a thermally insulated aluminum door and window system with low UF values and high heat and static performance and stands out with its PAS24 certification by the British Standards Institute (BSI) along with its inward and outward opening options. PAS 24 security evaluates the burglary resistance and security performance of doors and windows, a force of 200 kg is applied to the window for 20 seconds during performance tests.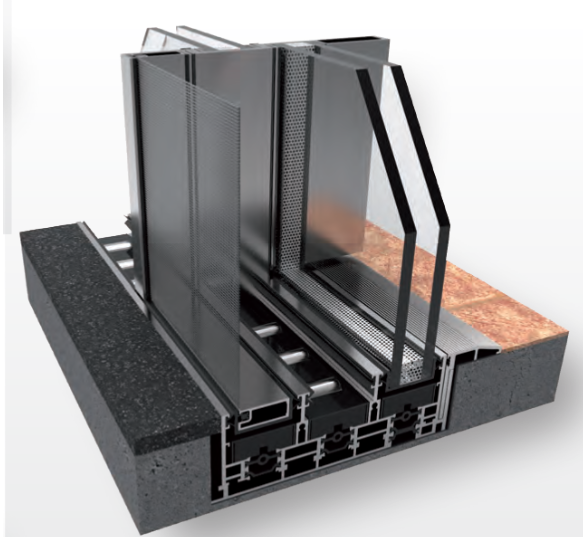 RESF32 Skyfeel
Minimal Sliding System
PRODUCT DESCRIPTION:
Skyfeel is minimal sliding system with increased thermal insulation performance and allows large openings to be passed. Thanks to the details that are hidden under the floor and fixed to the frame, the appearance of the aluminium profile is kept to minimum and bright appearance for interior spaces. RESF32 Skyfeel is available for all sizes and with different window opening models in accordance with the architectural designs. Thanks to its security system and reinforced windows, RESF32 Skyfeel also provides maximum security and invisible protection.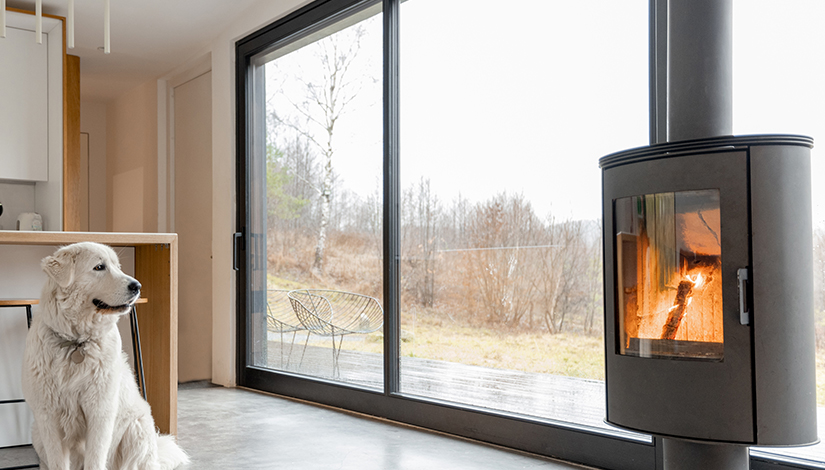 INOVA NEW GENERATION SLIDING SYSTEM
PRODUCT DESCRIPTION:
Inova, which gives life to large spaces with its double-sash application alternative, guarantees that it is the system with the best insulation value among the existing sliding systems, with the performance tests carried out in the Ift Rosenheim Germany-approved test laboratory. With a maximum accessory weight of 400 kg and a glass weight of 80 kg/m², Inova, which can be applied up to 3000 mm width and 3600 mm height, also puts an end to security concerns thanks to the locking and pressure points surrounding the wing profile.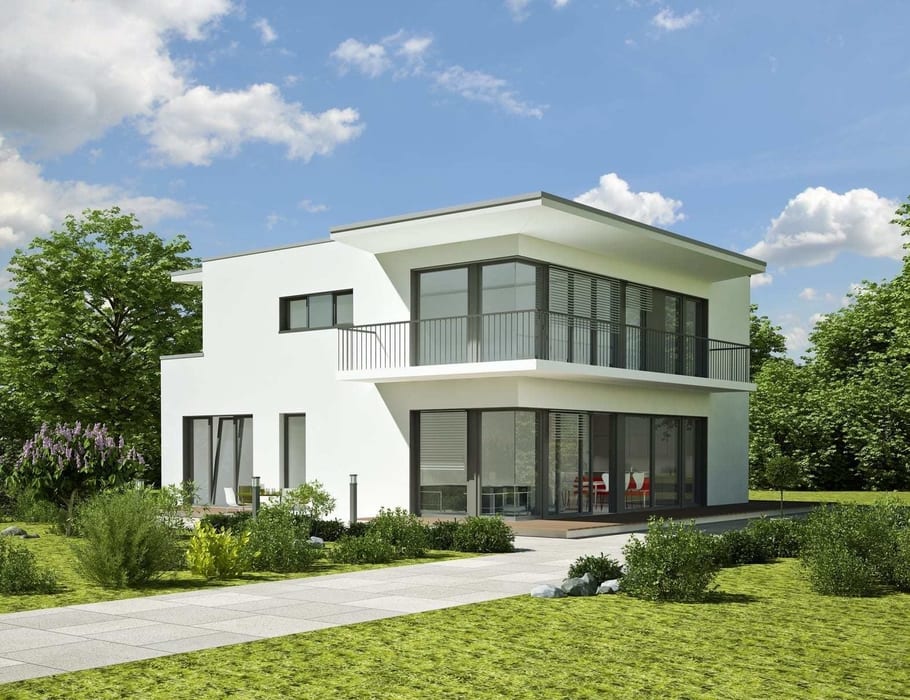 PRODUCT DESCRIPTION:
Inova 76 System aims to provide maximum heat and sound insulation having 7 chambers, 3 gaskets (with middle gasket) and special glass that has 50 mm width. The system has 76 mm Profile width. By applying heat-insulated aluminium threshold profile, it enables threshold application at a lower height. Tightness the heat transfer coefficient value of our Inova 76 Middle Gasket System has been determined as Uw=0.78 W/m2K and certified by IFT Rosenheim.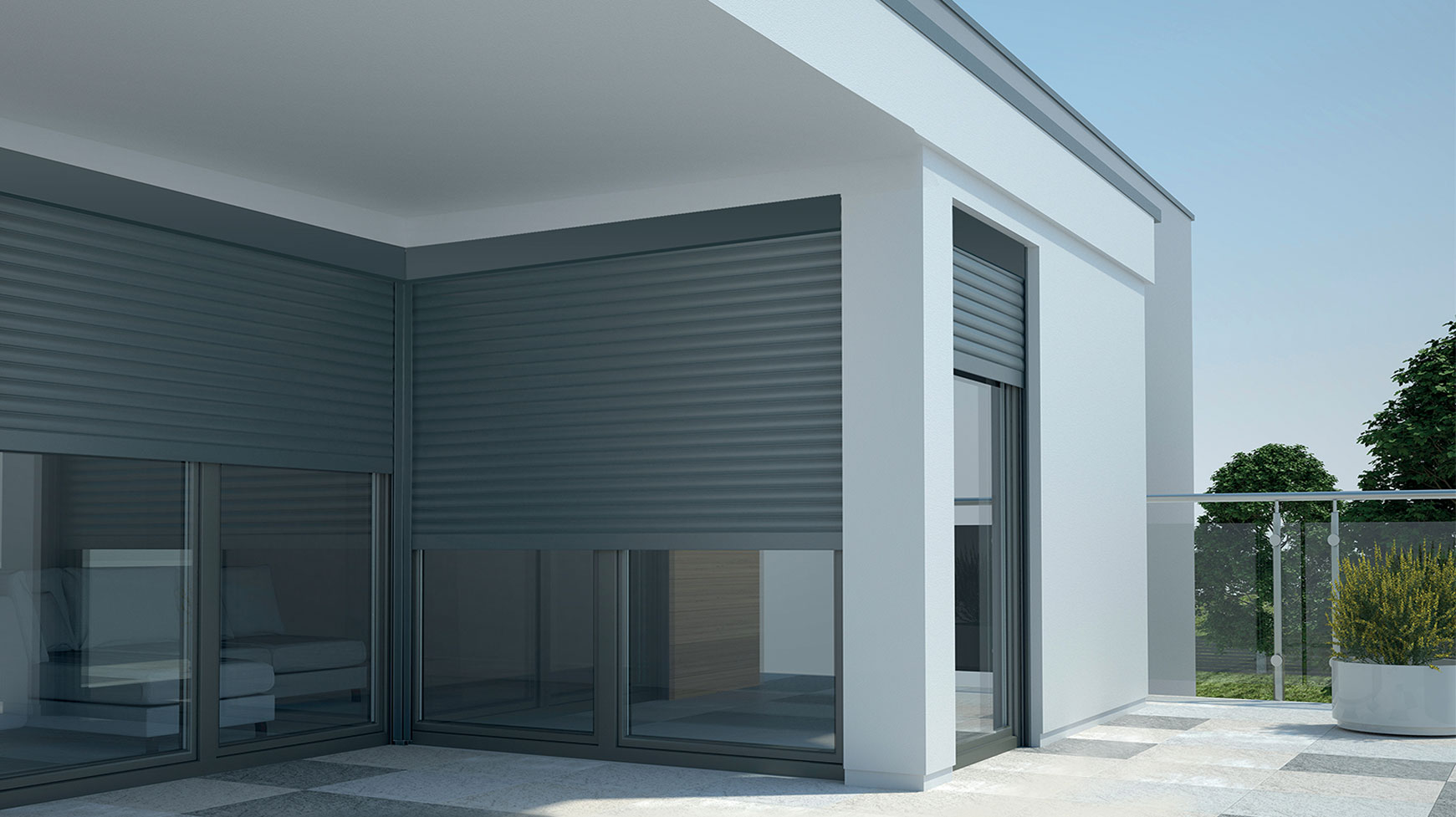 ASAŞ PVC Monobloc Shutter Systems
PRODUCT DESCRIPTION:
ASAŞ PVC Monoblock Shutter Systems, adding a decorative and aesthetic touch to exterior architecture, provide you with enhanced comfort through heat, light, and sound insulation. The PVC Monoblock Shutter Systems developed by ASAŞ, one of Turkey s leading industrial organizations, stand out not only for their aesthetic design but also for their functional features. These PVC Monoblock Shutter Systems block sunlight during the summer months, minimizing air conditioning consumption, and in winter, they trap warm air inside for extended periods, reducing heating costs. PVC Monoblock Shutter Systems, a shading system consisting of PVC casing and PVC side guides that are mounted as a whole on PVC windows and doors, can be used in conjunction with external insect screens and sliding systems. In addition to all of this, PVC Monoblock Shutter Systems are also compatible with the details and accessories of ASAŞ s Aluminum Monoblock system. The systems developed to meet the dynamic needs of living spaces have two different optimal box dimensions. Produced with precision in the dimensions of 195x200mm without insulation and 195x230mm with insulation, these box options ensure maximum winding values. As a result, they can be used with 39mm slats at a height of 300 cm + box height, and with 55mm slats at a height of 235 cm + box height without the need for an additional box height, The PVC Monoblock Shutter Systems were designed to be embedded into the wall with a bottom-opening feature, allowing for easy intervention. Special seals designed to increase airtightness values were placed within the side covers and box junction areas. Special slots were also designed to accommodate the use of corner angles and slats to enhance strength in addition to insulation values. The use of a universal aluminum connection profile in frame-box assemblies also ensured a hassle-free, screwless installation.
No represented companies found.
ASAŞPEN
ASAŞ PANJUR VE KEPENK SİSTEMLERİ
ASAŞ ALÜMİNYUM MİMARİ SİSTEMLER
ASAŞ PANJUR VE KEPENK SİSTEMLERİ
ASAŞ ALUMİNYUM KOMPOZİT PANEL