Company Name
Contact Info
Location

AKOS DIŞ TİCARET LTD ŞTİ

Fevzi Çakmak Mah. İmsan San. Sit. 10756. Sok. No: 1/C Karatay / Konya / Turkey / Karatay / KONYA / TÜRKİYE

Hall: 14

Stand: 1422B

Product Groups

Aluminum Balustrades, Railings, Products and Accessories
Company Info

Products

Represented Companies

Company Brands
AKOS Dış Ticaret Ltd. Şti. is one of the leading aluminium systems manufacturer that grows fast with AKOS brand name in the world market with 13 years of experience and confidence. AKOS smart aluminium railing systems have been recognized in five continents and dozens of countries and have been accredited by international certifications. The AKOS brand, which is completely focused on the foreign markets, brings the future to the highest level with the innovation and qualified human resources. ISO 9000-2015 certification has been documented. With its series, it produces detailed architectural solutions for every different market and culture. AKOS products are an indispensable part of artistic and modern designs with the products developed by the innovation center, it solves all kinds of applications with ease. Our first priorities are environmental awareness and life safety. Systems with this issue have been given full marks from international organizations. Through it's dealerships in different countries, AKOS has created representations that enable the desired product to be achieved in a timely manner. In the following years, AKOS aims to be in closer contact with it's customers from five continents. We wish to have great success with our customers for many years.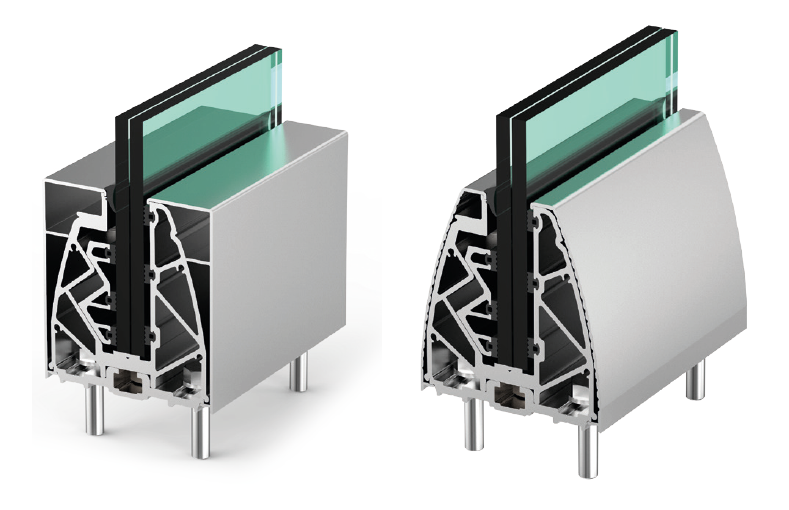 Alusmart A10 Series
A10 Series Glass Holder System
PRODUCT DESCRIPTION:
Thanks to the rail profile; a high degree of inertia and a strong connection can be made. • High structural strength, profile design provides maximum security. • Because of the glass compression device is made planar and aluminum profile, it does not deform in use for many years and provides high inertia to the system. • Thanks to the oval and angled cover selections,, it is the best choice for those who want architectural aesthetics. • In the sequential arrangement of the products, it eliminates the problem of obliqueness.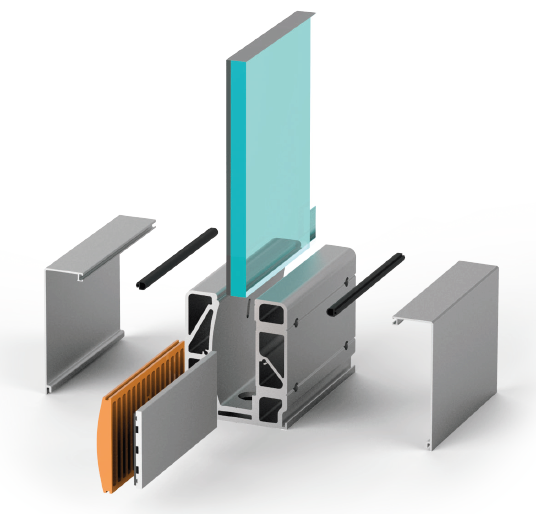 Alusmart A11 Series
A11 Series Glass Holder System
PRODUCT DESCRIPTION:
Brand new Alusmart A11 glass holder system allows us to montage the system in all unbalanced and problematic surfaces. Its unique plastic structure inside, allows us to align the glass approximately 3° on both sides. Each glass base sets has glass alignment apparatus inside. Also, 500-112 has 2 separate glass alignment apparatus and if we put 500-112 on the point where 2 glass meet, we can align both glasses. A11 is suitable with 8+8mm laminated glass and suitable for private houses, workplaces, hotels, public areas, stadiums and so on.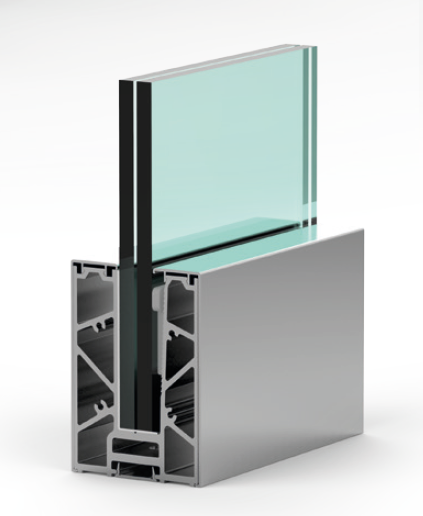 Alusmart A50 Series
A50 Series Glass Holder System
PRODUCT DESCRIPTION:
We create this design for, who is looking high quality at reasonable prices. A50 model glass holder system was created by our talented engineers with sharp intelligence. This system's glass holder profile is suitable for in pieces usage and full set usages at the same time! On the bottom, there is a small profile to be used as a rail profile to keep the system aligned. You can use the profile as 15 – 30 cm pieces per 27 cm according to your glass measurements. If you wish you can also use the profile as 6-meters profile blocks. In both ways, we have the most competitive prices all around the World! Thanks to the plastic entering the serrated chamber in the profile, maximum resistance and durability are created for the glass. Two anodized quality square-shaped cover profiles, creating a stylish appearance.
No represented companies found.