Company Name
Contact Info
Location

ABT BİLGİSAYAR PROG VE TİC LTD STİ

Küçükbakkalköy Mah. Dilek Sabancı Cad. No: 19 D Blok D: 2 / Ataşehir / İSTANBUL / TÜRKİYE

Hall: 7

Stand: 722 B

Product Groups

PVC Profile Window Systems and Supplementary Products Producers
Aluminum Profile Window Systems and Supplementary Products Producers
PVC Window Mechanisms
Software Consulting and Certification Services
Related Publication
Company Info

Products

Represented Companies

Company Brands
We are a team that has been providing services in the software industry since 1989. We have a dedicated and loyal team that puts in hard work and dedication. We approach each project with the enthusiasm of starting anew and work together as a team, seeing each one as a debt to humanity. When creating our products, we have spared neither effort nor financial resources. We have set aside our personal lives and worked for hours, and today, you can find many products that we have developed. We hope to reap the rewards of our efforts, and we trust that valued users like you will appreciate what we have done.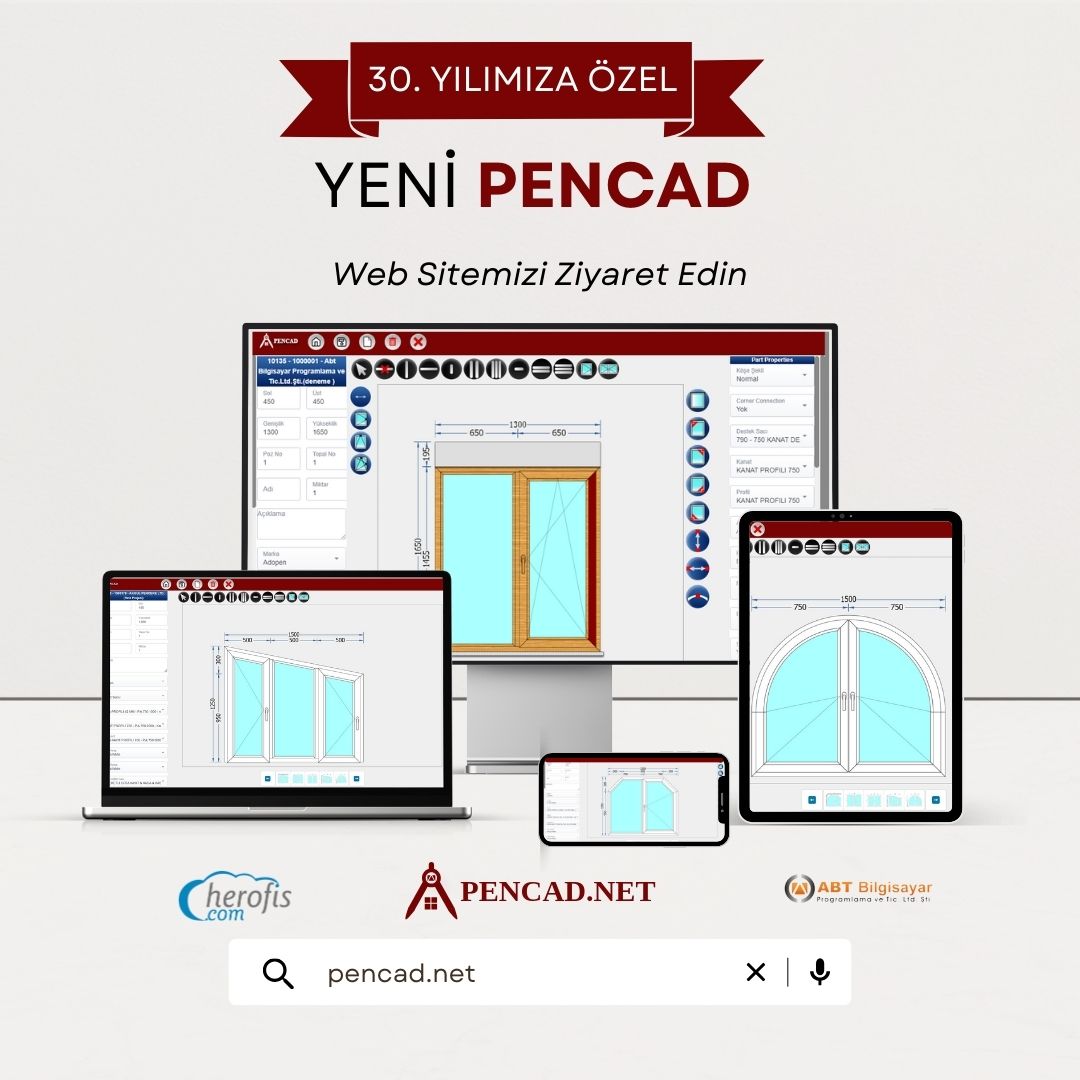 PenCAD
Online Window Manufacturing Software
PRODUCT DESCRIPTION:
Our window production program, www.pencad.net, which operates entirely online, can be accessed from anywhere with an internet connection at any time. Whether you re at work, at home, or at a construction site where you ve taken measurements, you can use your program. With www.pencad.net, you can create unlimited custom window designs, draw highly technical and realistic plans, and instantly generate quotations, cost analyses, and cutting and glass lists for these drawings. www.pencad.net offers you the convenience of full integration. With www.pencad.net, you can send your quotations to e-Invoices and generate invoices instantly. You can send the glass lists you receive to the glass factory with a single click and monitor your work at the glass factory in real-time. Additionally, you can instantly pay your balance at the glass factory with a credit card. All the products in your cost analysis can be deducted from stock with optimization when production begins, and the leftover parts from optimization can be put into stock. Get to know www.pencad.net. New technologies will change your life and give you a +1 advantage.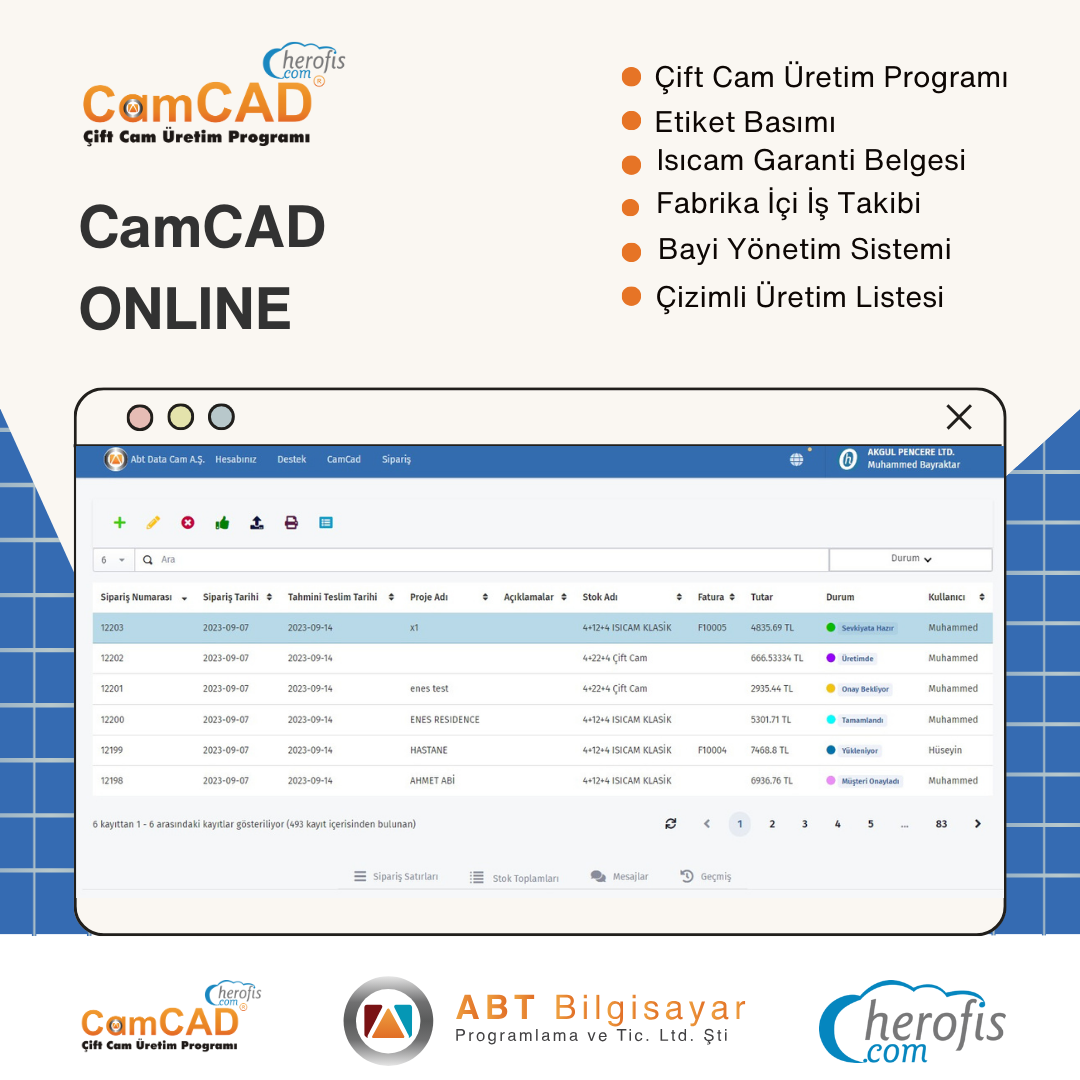 CamCAD
Online Glass Factory Software
PRODUCT DESCRIPTION:
If you are a glass manufacturer, what you can do with www.camcad.net is only limited by your imagination. Your glass orders can be automatically imported from www.pencad.net, other window programs, and Excel. Shaped glasses can be drawn instantly when placing an order, and other operations on the glass can be marked. This streamlines the glass processing order stage and saves you time. Shaped glass orders can be exported as DXF to glass cutting programs. You can see which operations are ongoing on each machine within the factory and do capacity planning. With https://b2b.herofis.com, your customers can enter their glass orders, check the status of their orders, or make payments to their accounts with a credit card. With our free Android app, you can view your accounts receivable from your mobile phone, collect payments with a credit card, and write notes about your customers. If you wish, we can develop mobile applications in your name, allowing your customers to place orders, make payments to you from their mobile phones, and track the status of their orders. Get to know www.camcad.net. New technologies will change your life and give you a +1 advantage.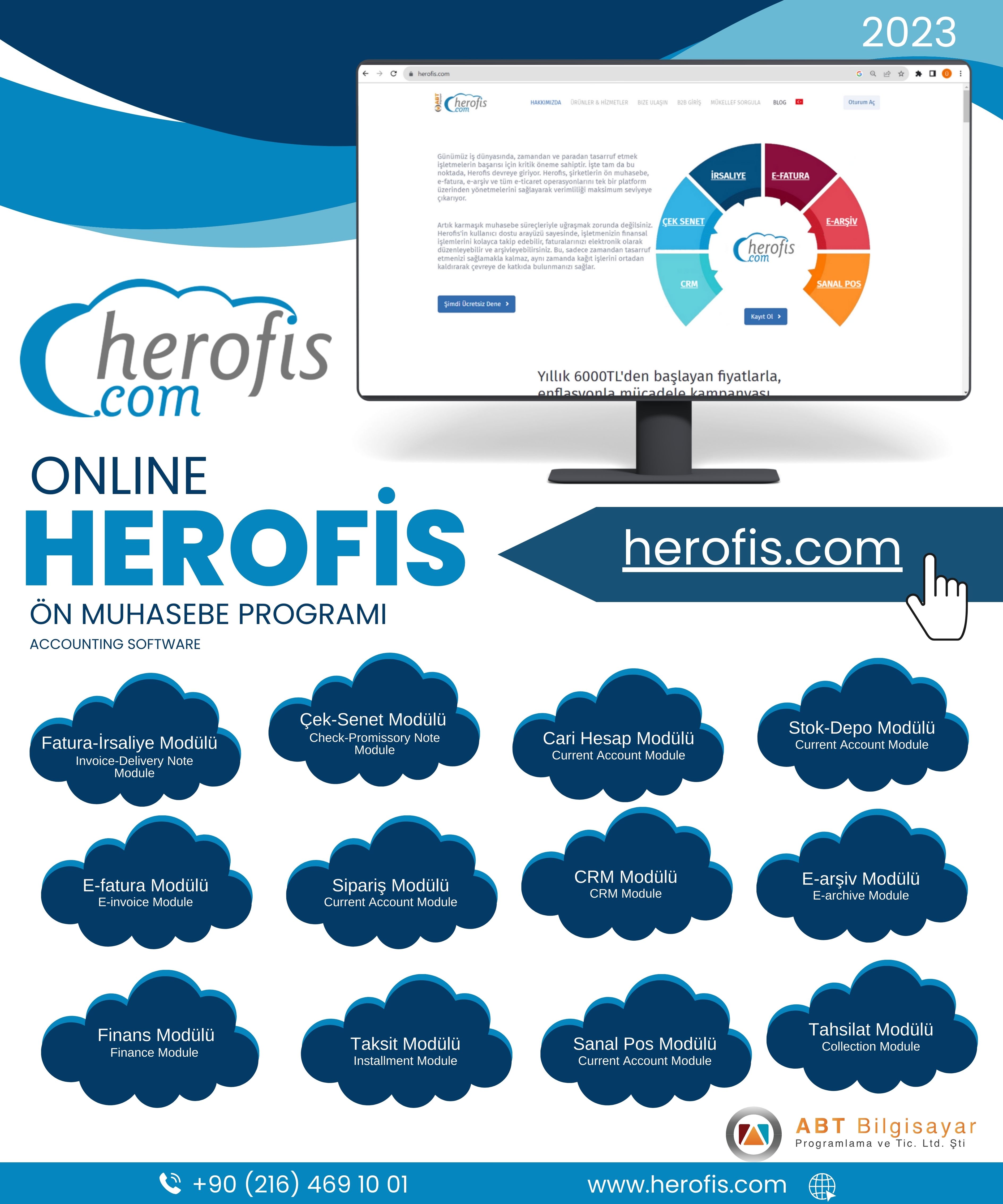 Herofis
Online Back Office & ERP Software
PRODUCT DESCRIPTION:
In today s world, all software is being moved to websites. www.herofis.com is a pre-accounting and ERP program that you can access from your website. With www.herofis.com, which can be tailored to the needs of many companies, from micro to macro firms, you can not only perform pre-accounting and e-Invoice transactions but also manage your order, inventory tracking, production, and supply processes. www.herofis.com allows your customers to place orders through b2b.herofis.com and pay their account balances with a credit card. It reduces phone traffic and saves you both paper and time. It enables you to manage all your e-commerce operations through a single platform and maximizes efficiency. Get to know www.herofis.com. New technologies will change your life and give you a +1 advantage.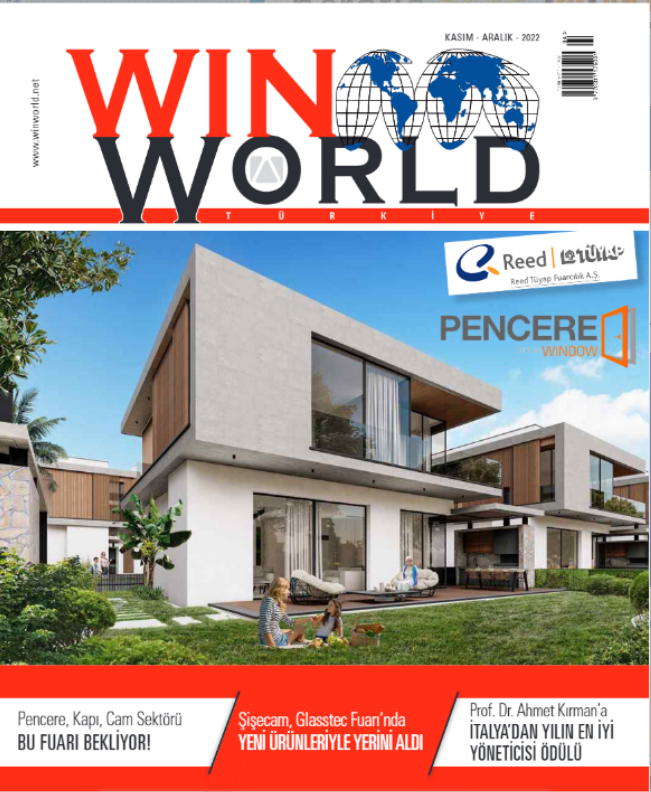 WinWorld
Window Industry Magazine
PRODUCT DESCRIPTION:
The www.winworld.net magazine aims to bring our industry together in one place, providing both current news and real-time interaction. It is a free platform and serves as a meeting point for window and door manufacturers. www.winworld.net also attracts instant visitors from many countries around the world, contributing to the development of our industry. Your advertisements reach the right address easily with www.winworld.net. The number of visitors to our magazine, which is promoted at many trade fairs, is increasing every day.
No represented companies found.
PENCAD
HEROFİS
CAMCAD
WİNWORLD